South Beach Diet

What is The South Beach Diet?
The South Beach Diet is a book / diet written by a cardiologist, Arthur Agatston MD. He attained his fellowship in Cardiology from New York University. Marie Almon, a registered nutritionist, is credited with helping Dr. Agatston. They met whilst working at the same hospital; the Mount Sinai Medical Center, Miami Beach in Florida.

The Diet was put together back in 1995, and originated by Dr Agatston putting together a diet plan for his patients to improve the health of their heart, which resulted in the patients losing weight.

The basis of the South Beach Diet is really very simple as long as you eat lean protein, good carbs, the right fats (i.e. poly and mono unsaturated fat), fiber and foods full of vitamins and minerals such as fruits and vegetables. There is also a vegetarian version. The Diet claims it has been tailored to reduce the incidence of both heart disease and cancer.
This is not a diet in the sense that you are calorie restricted; the restriction is simply based around the types of food you can eat.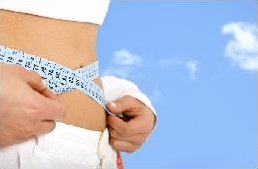 Also, unlike some other diets, this is not a low carb diet. It will teach you which are the good carbs to eat and the sources of bad carbs that are to be avoided.

Whilst exercise is encouraged, it is not mandatory. If you really don't like exercise, then you are encouraged to get out and go for long walks.
The South Beach Diet Plan Phases
This Diet is split into three phases:
| | | | |
| --- | --- | --- | --- |
| Phase | Duration | Weight Loss Claimed | South Beach Diet Foods |
| 1 | Two weeks | 8 to 13 pounds | 3 meals per day, eating enough food so that you feel full; including dessert, snacks, coffee, tea and water. There are of course certain foods that are not allowed. After two weeks, the diet claims that cravings for bad foods will have gone and you'll see weight loss around the mid-riff. |
| 2 | As long as required until you reach your target weight | 1 to 2 pounds per week | During this phase you can start to add low GI carbs back into your diet, for example; bread pasta and rice. You are even allowed the occasional treat. This phase of the Diet continues until you have reached your target weigh. |
| 3 | The rest of your life | - | This is about your new way of life. On reaching this phase, your cardiologist, claims Dr Agatston, will be very happy. |
This diet uses carbohydrates that are considered low on the glycemic index (GI). Click here if you need to understand more about GI foods. The recipes that are provided are very simple and easy to follow. If you enjoy burgers, you can still enjoy burgers.

In some sense, this a not a diet in the calorie restrictive sense. You can eat until you feel you have eaten enough, but what it sets out to achieve is to change your eating habits for good.


The South Beach Diet Sample Menu
Phase 1

Phase 2

Phase 3

Breakfast:
Omelette with mushrooms, ham and fresh herbs,
Tomato juice, 6 oz,
Decaf coffee or tea – you can add skim milk and sugar substitute if you wish to.
Breakfast:
4 oz. porridge mixed with 1 cup of fat free milk,
5 strawberries and 1 tbsp. of chopped walnuts,
Decaf tea or coffee.
Breakfast:
Scrambled egg (1 egg),
1 slice of smoked salmon,
1 wholemeal toast,
1 orange
Decaf tea or coffee.
Snack:
1 table spoon of cottage cheese.
Snack:
1 small slice of low fat cheddar cheese.
-
Lunch:
Chicken Caesar salad with 2 tbsp. of Caesar dressing and no croutons.
Lunch:
Grilled lamb cutlets with couscous,
Sliced tomato and cucumber.
Lunch:
Avocado and tuna salad:
1 small can of tuna in brine,
½ medium avocado,
Romaine lettuce, cucumber, 1 tomato, 2 celery sticks,
Dressing is made of 2 tbsp. olive oil, lime juice, garlic and black pepper.
Snack:
2 tbsp. low fat or fat free Greek yogurt with chive,
½ cup chopped cucumbers and tomatoes.
Snack:
1 apple and 8 almonds

-
Dinner:
Grilled mackerel,
Grilled cherry tomatoes and green pepper,
Green mixed leaf salad with 2 tbsp. of sugar free dressing.
Dessert:
Ricotta and lemon cheesecake.
Dinner: Grilled beef steak,
Mushrooms sautéed in olive oil,
Steamed asparagus,
Green mixed leaf salad with tomato, onion and drizzled olive oil.
Dessert:
1 pineapple ring with 1 tbsp. ricotta cheese and 1 crushed walnut.
Dinner:
Grilled salmon with tomato and black olive salsa,
Steamed French beans,
1 small baked sweet potato.
Dessert:
1 pear poached in red wine.
If you are considering this diet, we believe it makes a lot of sense given the balanced focus with good carbs, good fats, protein and exercise. We have not found any medical research which is negative about this diet. Below are popular books on this topic, including South Beach food list, recipe ideas, meal plans etc., which you may find useful should you wish to explore the South Beach Diet in more detail.

The South Beach Diet Books
Author: Lana Soko
Return from South Beach Diet to Fat Burning Diets

| | |
| --- | --- |
| Like This Page? | Share This Page: |
Back to top