Lose Weight

The 3 Day Tuna Diet
The 3 Day Tuna Diet

About The 3 Day Tuna Diet
The diet has been on the internet since the mid 90`s and has been known as the: 3 day 10lb diet, 3 day chemical breakdown diet, 3 day weight loss diet, 3 days heart diet, 3 day cardiac diet, Cleveland clinic 3 day diet, Alabama 3 day diet, Mayo clinic 3 day diet, 3 day grapefruit diet, 3 day heart patient diet and the American heart association 3 day diet.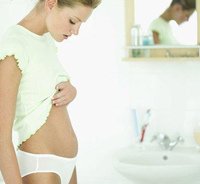 It is not clear how the 3 day crash diet started but any free copy of
the 3 day tuna diet menu
on the internet appears to state that the doctor or hospital recommended it. However, there is no evidence that any doctor or medical institution such as: the Cleveland Clinic, Mayo Clinic and American Heart Association, etc who are most often linked to the diet have ever recommended it.
The 3 day diet plan "promises" a great weight loss of 10 lb for 3 days and other health benefits such as: lower cholesterol, cleansing, and increased energy - which can simply occur by severe calorie limitation and putting your body into starvation mode.
While some weight loss is possible on the 3 day diet, as it is a very low calorie diet, most of that weight is likely due to losing water weight - not fat. There is no diet book, nor any medical research to support the health benefits claimed and the science behind the metabolic reaction that can cause fast weight loss.


The 3 Day Tuna Diet Menu

The 3 day tuna diet plan does not include only tuna in the menu. Here is one of the versions of the 3 day diet menu. The diet should never be used for more than 3 days. The food plan must be followed precisely. Do not over or undereat. Portions must be eaten exactly as specified. Drink 4 cups of water or noncaloric drinks daily.
Day 1

Day 2

Day 3

Breakfast:
Black coffee or tea, with 1-2 packets Sweet & Low or Equal;
5 regular saltine crackers;
1 ounce cheddar cheese;
1 apple.
Breakfast:
Black coffee or tea, with 1-2 packets Sweet & Low or Equal;
1/2 grapefruit or juice;
1 piece toast with 1 tablespoon peanut butter.
Breakfast:
Black coffee or tea, with 1-2 packets Sweet & Low or Equal;
1 egg;
1/2 banana;
1 piece toast.
Lunch:
Black coffee or tea, with 1-2 packets Sweet & Low or Equal;
1 boiled egg;
1 piece toast.
Lunch:
1/2 cup tuna;
1 piece toast;
Black coffee or tea, with 1-2 packets Sweet & Low or Equal.
Lunch:
1 cup cottage cheese or tuna;
8 regular saltine crackers.
Dinner:
1 cup tuna;
1 cup carrots;
1 cup cauliflower;
1 cup melon.
1/2 cup regular vanilla ice cream.
Dinner:
3 ounces any lean meat or chicken;
1 cup green beans;
1 cup carrots;
1 apple;
1 cup regular vanilla ice cream;

Dinner:
2 beef franks;
1 cup broccoli or cabbage;
1/2 cup carrots;
1/2 banana;
1/2 cup regular vanilla ice cream.

How Does it Work?

The diet plan yields about 1000 calories a day which can lower metabolism so when you come back to normal eating, you regain weight even quicker. Being hungry during the restrictive three days, dieters are most likely to overeat on the off days and return to their old eating habits that caused the weight gain, without resolving weight issues. It does not change habits or encourage a healthier lifestyle, which are important for weight control.
The diet limits carbohydrates, and it's likely that your weight loss is due to water weight, as carbohydrates encourage your body to retain water. As soon as the dieter goes back to consuming a normal amount of carbohydrates, the water weight comes back.
The 3 day tuna diet is one of numerous 3 day fad diets which is not sustainable for any period of time and promotes on-and-off approach to weight management.
Well-balanced weight loss plan should allow a wide variety of healthy foods, calorie controlled every day, include exercise, and change eating habits that contributed to the weight gain.
If you're looking for the best weight loss programs or fitness plans, our reviews will help you decide which one, is most suitable for you. We compared the top 5 most successful weight loss programs that work and have thousands of satisfied customers worldwide. In our opinion they are the best of the best, but you be the judge...Top Diets and Exercise Plans.
Author: Lana Soko
More Fast Weight Loss Ideas:
| | |
| --- | --- |
| Like This Page? | Share This Page: |
Back to top