Lose Weight With Us in 2023

Lose weight fast with our weight loss tips, diet plans, exercise programs and healthy recipes. Lose Weight With Us will help you to lose weight quickly, improve your fitness and overall health.
We are members of the Cambridge based Nutrition Society in the UK. We're on a mission to provide all the information you need to live a healthy lifestyle and it's completely FREE. Unlike other sites, no registration and no credit cards are required. We are a small team, passionate and dedicated in helping you to achieve your healthy eating and weight loss goals.

Weight Loss is actually a very simple topic that has been hijacked by numerous self-serving lobbyists for the food companies that want to sell food to us that we eat far too much of, and is not healthy.
If you simply start to exercise but continue to eat the same foods that have brought you to our site, then you will achieve very little. The simple answer is eat less. Eat less carbohydrates and eat less sugar. If you can exercise a little as well, then great. Fat in food is not your demon, it's carbohydrates and sugar.

Eat less and cut out processed food. Simplistically, if the food has been processed and messed with, leave it out of your diet. A prime example is wheat.

So if you want to lose weight quickly and safely, we provide you with more than one thousand pages of information to find the easiest, quickest and safest way to lose weight fast which works for you.
This site aims to educate you about the latest thinking and ideas to help you lose weight, introduce healthy eating, and stay fit. Read the many pages we have to choose the right approach, so you can achieve your goals sensibly, and remember to consult your doctor before starting any weight loss or exercise program.

If you cannot find what you need, search our site. We really want to help you achieve your goals, so if you need any help, please contact the team or talk to us via our social media links above.

The Recipe of The Week:

---
Smoked Salmon Frittata  Recipe
All your family will enjoy these smoked salmon frittata. There are 320 calories in one portion. Preparation and cooking time - 35 min.
Ingredients: smoked salmon, new potatoes, fat free cheese, eggs, dill, butter, cucumber, etc.  Read More...
Book of The Month:

---
| | |
| --- | --- |
| | How the Rich Get Thin by diet doctor to the wealthy Jana Klauer will show you how to drop a dress size in just 3 days and after 2 more weeks you will feel and look 10 years younger. The book was written by Dr Jana Klauer in 2006. Dr Klauer graduated from the Mount Sinai School of Medicine in New York. She also has a Master's from Columbia and runs a weight loss practice on Park Avenue in New York. |
Please enjoy the site and remember to leave your email address so you will be the first to receive our Lose Weight With Us Newsletter. It tells you each month about the new information that we have added including your success stories and your favorite methods of losing weight that have worked for you.
Weight Loss Recipes

---
| | |
| --- | --- |
| Enjoy losing weight with our low carb recipes for breakfast, lunch, dinner, dessert and snacks. | |
---
| | |
| --- | --- |
| | Our low calorie diet recipes for breakfast, lunch, dinner, dessert and snacks will make calorie counting easy. |
---
| | |
| --- | --- |
| Our low GI recipes for breakfast, lunch, dinner, dessert and snacks will help you to balance your sugar levels and feel fuller for longer. | |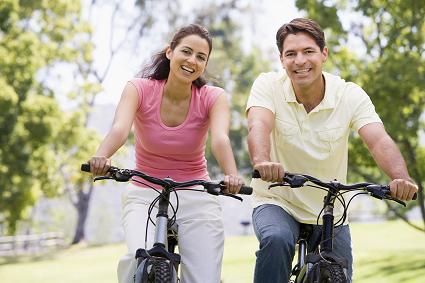 | | |
| --- | --- |
| Like This Page? | Share This Page: |
Back to top