Lose Weight

7-Day Low Calorie Diet Plans

1200 Calorie Diet Menu
1200 Calorie Diet Menu for 7 Days

Consult your doctor before starting this 1200 calorie diet menu or any other weight loss program. We provide you with a 7 day sample easy 1200 calorie diet to assist you with your weight loss and fitness goals. The 1200 calorie daily diet plan is the recommended minimum to achieve a safe and quick healthy weight loss. This is because the 1200 calorie meal plans provide sufficient nutritional intake for most individuals, and yet still has a sufficiently low calorie level that most people require in order to lose weight.

Many diet plans to lose weight are developed by nutritionists and health professionals are based on 1200 calories a day.
1200 Calories Diet Basics:
The 1200 calorie meal plan is based on the concept of controlling calorie intake for weight loss. Consumption of fewer calories, than calories expended, will result in weight loss.
If you aim to lose weight with the 1200 calorie diet plans - consuming 1200 calories daily will involve calorie counting. You will need to know the calorie content of foods and how to count calories - have a look at our calories in food resources. Also, the easy way to count calories is to use an electronic calorie counter Newline Digital Nutrition Calculator.

Recommended Foods for 1200 Calorie Diet Menu:
There are no specific foods recommended on the 1200 calorie diet menus, but dieters experience a greater weight loss when the 1200 calorie diet menu is based on fresh and unprocessed foods including fruit, vegetables, lean proteins, whole grains, and legumes. Include foods with low glycemic index into your 1200 calorie diet menus to stop craving food and lose weight without feeling hungry. You may substitute other foods of the same nutrient quality for the foods listed. For example: an apple can be substituted for an orange or 1 oz. chicken may be substituted for 1 oz. of beef, etc. Also you can include as many caffeine and calorie free beverages as you want. Limit caffeine intake to 2 cups of coffee or tea per day. Drink at least 8 glasses of water every day.

Exercise Recommendations for
1200 Calorie Menu: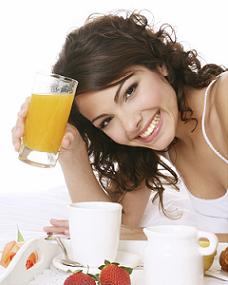 Daily exercise is important for maintaining weight loss and for general health. Excessive exercise may not be beneficial on the 1200 calorie diet plan because the calories and nutritional intake is too low to sustain high levels of physical activity. Have a look at the best exercise to lose weight and fun exercise ideas.
Pros:
Best to select wholesome foods as you will be unlikely to suffer hunger pains on this diet.
Low calorie diets are proven to sustain weight loss.
As long as you do not exceeded the daily calorie intake, you can eat whatever you like.
The 1200 calorie diet menu can be easily adapted depending on your situation, e.g. vegetarian, diabetic etc.
Gradual weight loss should keep you motivated to stick with your weight loss goals.
Cons:
You will need to count the calories, weigh and measure foods.
You will need to plan your diet in advance such that you get all the nutrition necessary.
Low calories may cause a lack of energy.
If you are physically active you will need more calories.
Once you have reached your ideal weight you will need to carefully manage your calorie intake such that you do not put the weight back on again.
Conclusions:
1200 calorie diets are likely to be effective for most individuals, at least in the short term. However for sustainable weight loss it is necessary to introduce healthy lifestyle changes.
If you select balanced nutritious meals, you will have a greater chance of success and be able to incorporate a level of physical activity and manage potential levels of stress as you go through your journey.

1200 Calorie Meal Plan

Breakfast:
1 waffle plain (square - 4" square or round - 4"dia) – 33 grams – 103 kcal
1 tbsp of maple syrup – 20 grams - 52.2 kcal
1 tbsp of butter - 14grams – 100 kcal
8 oz. of water or decaffeinated coffee without sugar – 0 kcal
Total: 255.2 kcal
Lunch:
1 cup of skim milk – 247 grams - 86.5 kcal
Salad made of raw vegetables:
1 cup of shredded romaine or cos lettuce - 47grams - 8.0 kcal
¼ cup of chopped carrots – 32 grams – 13 kcal
¼ cup of chopped green peppers – 37.3 grams – 7.5 kcal
¼ cup of shredded cabbage – 17.5 grams – 4.2 kcal
¼ cup of chopped celery – 25 grams – 4 kcal
Total calories in the salad: 36.7 kcal
1 tbsp fat free salad dressing – 14 grams - 6.6 kcal
1 whole grain roll (1 oz) or 28 grams – 74 kcal
Total: 203.8 kcal
Afternoon Snack:
½ cup of sliced strawberries – 88 grams – 26.6 kcal
6 oz. fat free, fruit yogurt - 170 grams – 161 kcal
Total: 187.6 kcal
Dinner:
3 oz. sirloin steak, lean only, grilled – no fat added – 85 grams – 225 kcal
1 cup of cooked wild rice -164 grams – 166 kcal
1 pat of butter (1" sq, 1/3" high) - 5g - 35.8 kcal
½ cup of sliced cooked carrots – 78 grams - 27.3 kcal
1 mixed salad from above – 36.7 kcal
2 tbsp fat free dressing – 28 grams – 13.2 kcal
Total: 504 kcal
Evening Snack:
1 small orange (2-3/8" dia) – 104 grams – 49 kcal
Total: 49 kcal
---
Total: 1200 kcal
Author: Lana Soko
| | |
| --- | --- |
| Like This Page? | Share This Page: |
Back to top